Department of General Internal Medicine
"Treat with the mind – care with the heart"
I. General introduction
Department of Internal Medicine with 35 staff including 11 doctors, 24 nurses.  
The department is responsible for inpatient treatment and health care for patients with internal diseases in Thai Nguyen province and neighboring provinces.
Beside the experienced doctors is a team of young, dynamic, enthusiastic and dedicated staff. With the motto "Dedicated treatment – Improving quality", faculty staff actively participate in professional seminars, regularly organize activities in the department to update knowledge and draw experiences. in the treatment and care of patients. The diagnosis and treatment are more and more advanced, ensuring the right regimen.
Currently, the department has 70 beds, each room is equipped with an oxygen system. The facilities of the faculty are spacious and clean, the faculty is equipped with modern machines such as monitoring, electric injection pumps, nebulizers, ..
II. Organizational structure
Dean: MSc.BSCKI Nguyen Van Thoa
Department of General Internal Medicine with 35 employees including: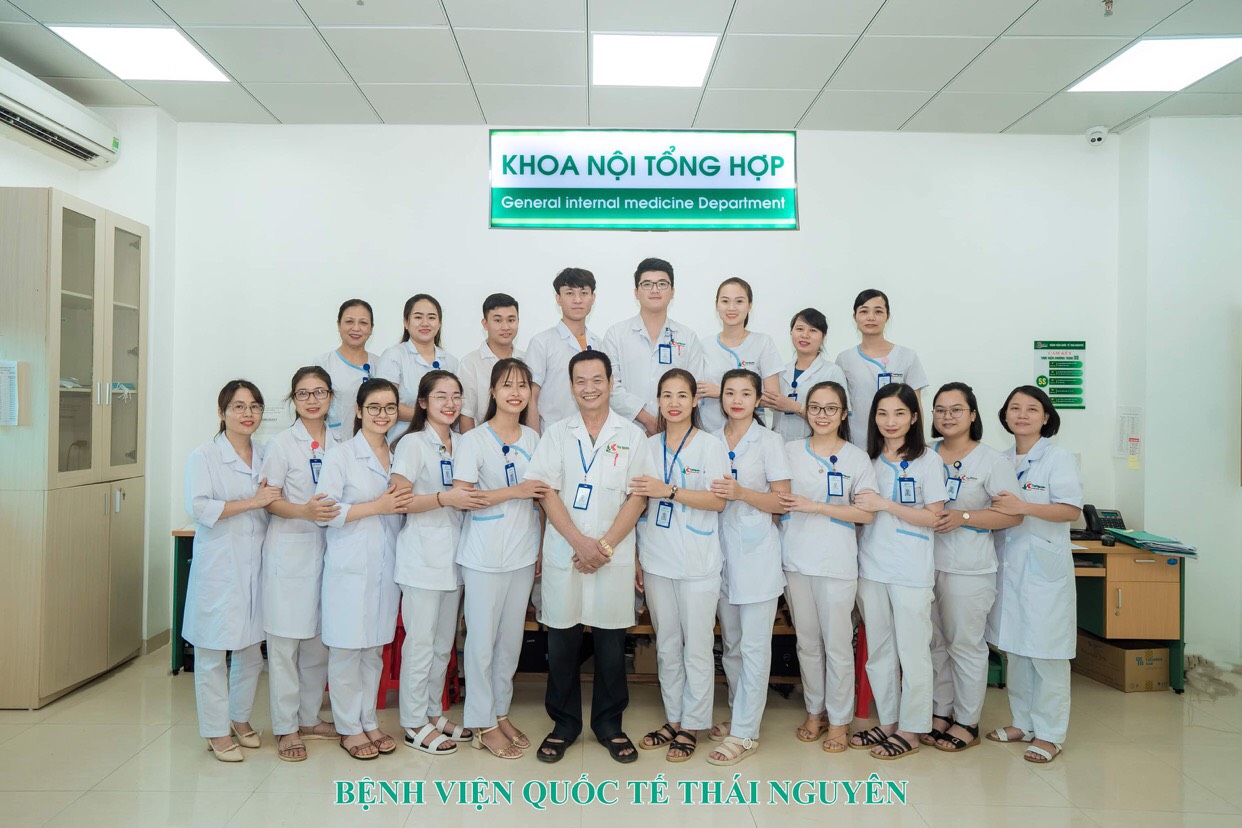 The collective of medical staff and doctors at the Department of General Internal Medicine – Thai Nguyen International Hospital
For details please contact:
Department of General Internal Medicine – Thai Nguyen International Hospital
No. 328, Luong Ngoc Quyen Street, Thai Nguyen
0888 143 115